Cardinal Eijk: Is the Church undergoing the final predicted trial before the Second Coming of Christ?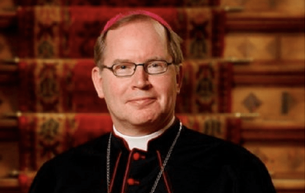 A Dutch cardinal has said that Pope Francis' failure to uphold the Church's authentic faith makes him think of the Catechism of the Catholic Church's prophecy of a "final trial" for the Church before the second coming of Christ.

Cardinal Willem Eijk, 64, the Archbishop of Utrecht, made the startling comment in an article dated 5 May 2018 at the National Catholic Register.

Eijk, who was created a cardinal by Pope Benedict XVI in 2012, got his medical degree before ordination to the priesthood and went on to complete three PhDs in medicine, philosophy and theology.

In the article, the Cardinal laments Pope Francis' failure to bring clarity on the question of intercommunion with Protestants raised by German bishops. Early this year, the German bishops' conference issued guidelines allowing Protestants of Catholic spouses to receive communion. The guidelines were issued following the approval of roughly three-quarters of the German bishops. Following the issuance of the guidelines, several dissenting bishops brought up the issue with the Congregation of the Doctrine of the Faith (CDF) for resolution.