Is Pope Francis Promoting a A New Kind of Cross without Jesus Christ?
Is Pope Francis looking to promote a form of new cross that does NOT include Jesus Christ? On numerous occasions, the Pope has used, received as a gift, and even kissed crosses whose design does not include Jesus, and which bear startling resemblance to occult symbolism. In this article, we review three of these important instances where the Pope was publicly seen with the "new" crosses.
A "SNAKE CROSS" IN RIO DE JANEIRO, BRAZIL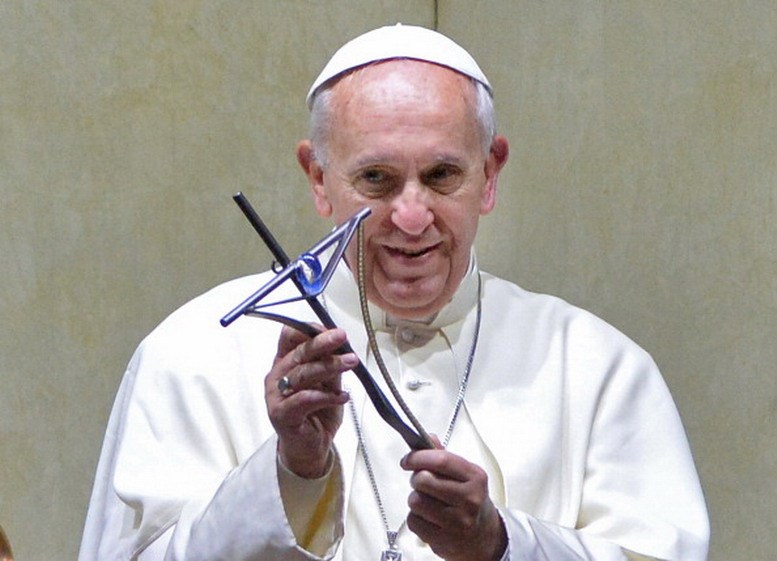 During his visit to Rio de Janeiro, Brazil for World Youth Day on July 27, 2013, Pope Francis was seen holding a most unusual cross during a meeting with cardinals and bishops. The Pope was likewise seen kissing the unusual cross (with what seems like a serpent's head) during the same meeting. The original photo can still be found in Getty Images.