Saving the Planet – or Saving Souls?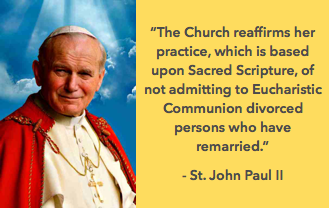 How many priests today do we know of who spend 13 to 17 hours daily in the confessional? Perhaps none. Many will say that is an impractical way of spending time as a priest, given the many challenges he has to face in managing his parish: attending meetings, creating programs for the less privileged, and so many other matters.

There was one priest who did spend 13 to 17 hours daily in the confessional, and he happens to be the patron saint of all priests: St. John Mary Vianney. As parish priest of Ars, a small village in France, his purpose was single-minded: to convert sinners and to save souls. He spent his days in prayer, teaching Catechism, and hearing confessions. He did not save his parishioners from material poverty. He did not give them jobs. He did not encourage them to "dialogue" with other religions. He did not organise health caravans, job fairs, tree planting projects, walk for a cause projects, and many other activities that we see many priests of today get busy with. He did not indirectly encourage people to remain in their sins by over-emphasising God's mercy without the need for repentance. In fact, in his homilies, he thundered against the prevalent vices of the village of Ars: blasphemies, cursing, profanation of Sundays, dances and gatherings at taverns, immodest songs and conversations.

The greatest miracle of Ars was not the material transformation of the village – it was the spiritual transformation of its people under its pastor. The life of St. John Vianney is the story of a humble and holy man who succeeded in the only measure of success that matters for a priest: converting thousands of sinners.

A NEW EMPHASIS

Fast forward to today, and we see the priorities of the clergy seemingly heading in a different direction: seemingly for the good of people as well, but quite contrary to the essence of the priesthood. The priorities of the Church, as emphasised by the highest authorities, are to help save the planet, help save the poor, solve solve youth unemployment, reach out to non-Catholic brethren in dialogue.