Prayer of Consecration to Mary Mediatrix of All Grace
I, (state your name), a faithless sinner, renew and ratify today in Your hands the vows of my Baptism; and I renounce forever Satan, his pomps and works, and I give myself entirely to Your Son, Jesus Christ, the Inacrnate Wisdom, to carry my cross after Him all the days of my life, and to be more faithful to Him than I have ever been before. Click here to read the rest of the prayer.

New!

CommentsHave your say about what you just read! Leave me a comment in the box below.
Join our Community!
---
Got a Prayer Request?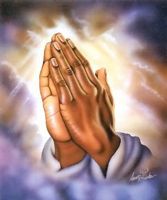 Share Your Story