Holy Spirit, I Need You Now!
by Emile Japitana
(Iloilo City, Philippines)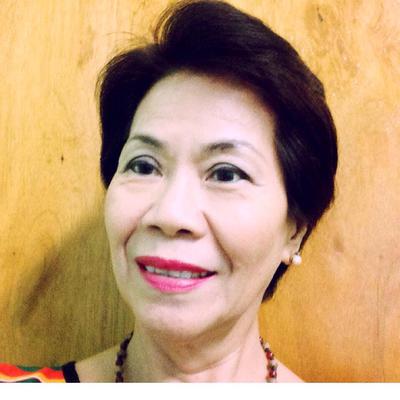 Nelson and his children now.
"Holy Spirit, I Need You Now."


Something unusual had happened back home! That's how I read the look on the face of my niece whose visit to us that early morning of November 1 was unexpected.
Apparently, about two hours ago that All Souls' Day, my younger brother, Nelson, accidentally shot himself while cleaning a small gun.
We were about to leave to visit the graves of our dearly departed in our hometown ten kilometers away where my niece also lives. So, my husband, our two kids and my niece proceeded to St. Paul's Hospital in the city instead. To appease my anxiety, I led the kids in singing praise and joyful songs.
Nelson had been in the Operating Room for over an hour when we arrived. Then, I asked my 9 year old son to go with me to the hospital chapel. My son was a witness himself to the power of prayer. Months ago he was miraculously healed of an eye disease which the doctors proclaimed would leave one eye blind. "Anyway, it is only one eye." I will never forget the ophthalmologist's consoling words. But I told my son that we pray hard because nothing is impossible with God. We especially implored the Virgin Mary's intercession. Every morning and before coming home after his classes, we would drop by the church near his school to hear the Holy Mass or pray.
In the hospital's chapel, we prayed for help and pleaded that if He takes Nelson's life, He lets him reconcile with Him first. I was comforted to know that he was fully conscious while being wheeled into the Operating Room.
Nelson was brought out of the OR after over two more hours. I followed him to the Intensive Care Unit. With all the tubes attached to his frail body, he was a sorry sight. I approached his bed, held his right hand and said, "Son, I am here. Let us pray." I thought he was dying.
Muttering a prayer, I but broke down and cried. Then the nurse told me, "Ma'am, you better let him rest. The anesthesia effect is agitating him." Thinking that it would do him good if he gets rest, I told Nelson I am going out so he can rest. But frantically, he held on to my left hand not wanting me to leave. "Just leave him so he can rest," the nurse urged.
I assured Nelson that I will keep watch outside the ICU while he rests. But, he held my hand more tightly. The nurse said that
he is exasperated because he wants to speak but could not because of the intubation tube inserted in his mouth. Besides, his hands and feet were tied to the railings of the hospital bed limiting even a small movement. That was done to prevent newly operated patients from unconsciously removing the lifesaving tubes from their body, they said.
I felt I should not leave the ICU and instead asked for a piece of clean paper. With a pen and a clipboard from the nurse as a pad, I guided Nelson's right hand and told him to write what he wanted to say. For some three minutes, he filled the whole page of paper with unintelligible scribblings. I surmised he was leaving final words. His eyes were close all the time.
In frenzy, I requested for another clean piece of paper and again guided his hand on it. Then, from nowhere, I blurted, "Holy Spirit, I need You now!" Clearly, the letters "I A M S" materialized from the tip of the pen. Again, from nowhere, I exclaimed, "Suffocating? Are you suffocating?" He tried to make movement with his eyebrows to confirm.
I assured him I will get help.
As calmly as possible, I told the nurses to check on the tube in his mouth but I was told that he was just experiencing normal reaction of delirious patients in his situation.
I reiterated my request saying that many patients die because of unmeant negligence of hospital people. "Please check on him now," I ordered.
The nurses yielded and informed the doctors. I went out of the ICU only after knowing that Nelson would be properly attended.
The anesthesiologist was called and fortunately, he was still in the hospital to respond quickly to the call from the ICU. He removed the intubation tube which was causing Nelson's difficulty in breathing. Seemingly, the tube was improperly lodged!
Later, Nelson said that when the intubation tube was taken off, he regained 100% of his breathing which was only about 2% when the tube was in him. All the while he thought that he would lose his breath with the nurses not knowing about the real problem. The bullet grazed his heart so badly; it would not be surprising if his body gave up. We were so glad of the development that we did not mention the topic anymore. In retrospect, we could have sued the anesthesiologist.
After the critical period, Nelson made it. That was 29 years ago.
My trust in the power of the Holy Spirit never wavered since then.