TO GET GOOD JOB,LABOUR TO DO THE WORK IN MY WORKSHOP.
by N G GEORGE
(NEAR-NH4A BYPASS ROAD,TISK-USGAO,GOA, INDIA.PIN-403406.)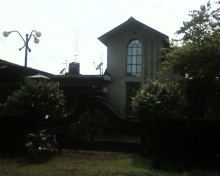 INCOPLEAT HOUSE
WE HAV NO GOOD LABOUR BCOZ WE NOT GETING GOOD JOB PL.PRAY 4 US 2 STRENTHEN US SPIRICTULY AND PHYSICALY.WE SUFFER 4 LONG YEARS.
Join in and write your own page! It's easy to do. How? Simply click here to return to Prayer Request.