URGENT! PLEASE PRAY FOR ME, I BEG
by Charlotte April
(Tuguegarao city, Philippines)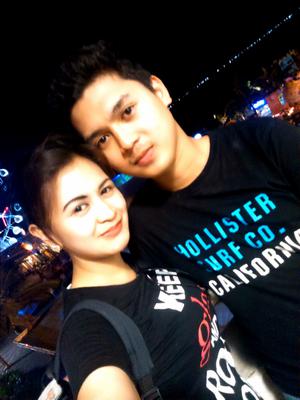 PLS. PRAY FOR ME...that my love John Andrew T. Castillo (my ex boyfriend..)will come back to me and let his love for me be endlessly, so that he will never leave me, and our relationship will be strong and no one can break it.


For almost more than 3 yrs that we had been together its not so easy for me that hell just leave me like this.I cant! I gave everything for him, i leave my work, my friends, and almost even my family. Im so hopeless, thinking that our happy memories and our relationship will just end like this.
how i wish that we are meant for each other, and he is my destiny...i want him to be my husband... even to be the father of my children someday... wish him that he'll miss me so deeply so that he will come back to me... I miss him so much... i am so broken heart and devastated.
MAY GOD TOUCH HIS HEART SO HE'LL LOVE ME SO ENDLESSLY, AND HE'LL REALIZE THAT I AM THE ONE WHO IS MEANT FOR HIM AND THE ONLY ONE HE WANT AND HAPPY TO BE WITH... MAY HE MISS ME SO DEEPLY, SO HE WILL COME BACK AND NEVER LEAVE ME AGAIN...PLEASE... I BEG...PRAY FOR US...=,(thank you...
i never became happy since he break me...Im so desperate and broken, i always cry, i can not even eat well, and sleep...
HOW I REALLY WISH THAT GRANT MY PRAYER THAT HELL LOVE ME SO ENDLESSLY AND HE WILL MISS ME SO DEEPLY SO THAT HE COME BACK TO ME AND NEVER GIVE UP IN ME.... pls...help me...